Corp Social Responsibility

Loyal Source is thankful for the success we've achieved, and while profitability is always at the forefront of all business – equally as important is a responsibility to our employees and community. We don't just talk the talk, but Loyal Source goes above and beyond to make a difference through a variety of philanthropic efforts benefiting citizens throughout Central Florida. Just one of Loyal Source's community initiatives involves our continual support of the University of Central Florida's (UCF) Center for Autism & Related Disabilities. For almost two decades, we've hosted an annual 'Derby Day 4 Autism' event that includes a Golf Classic and Derby Day Party. Last year's event raised more than $400,000 to help UCF – with the assistance of Providing Autism Links & Supports (PALS) – to provide services and supports to nearly 18,000 Central Florida families affected by autism related disabilities. In addition to our Derby Day event, Loyal Source works regularly with Straight Street, an urban ministry that helps the physical, spiritual, and emotional needs of the poor and homeless in our city. We also actively partner with the Orlando VA in developing 'Welcome Home Kits' to Veterans moving into new homes as well as adopting military families during the holiday season. And every year, Loyal Source works with Bithlo Food Pantry to help families in need enjoy a warm holiday meal. In 2022, our employees donated nearly 45,700 cans, our highest number ever. Add to that our other charitable efforts and you'll see that giving is the true cornerstone of our company's success.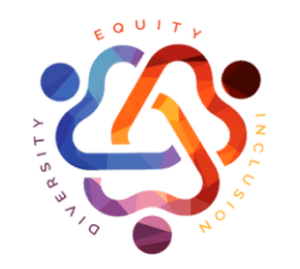 Diversity, Equity, and Inclusion (DEI)
Be You. Be Loyal. 
At Loyal Source, our employees are at the heart of everything we do. Ensuring they have a seat – and voice – at the table when making key companywide decisions is essential to our continued growth. We're both excited and proud to have made Diversity, Equity, and Inclusion (DEI) one of our highest priorities. Our associates work hard, and often spend more time together than with their own families. It's vital that they fully understand one another and have a space where everyone feels encouraged to be their true authentic selves – hence our DEI mantra: Be You. Be Loyal. Creating this safe space goes beyond just respecting one another; it takes a focused effort to understand the unique differences we all have, and how those differences impact how we see and experience the world. Ultimately, we're all working towards a workplace where everyone feels safe, welcomed, and valued. With that said, we're honored to have a DEI Committee dedicated to fostering a culture and environment of mutual respect, where all associates can have open dialogue, challenge barriers, and build collaborative relationships.