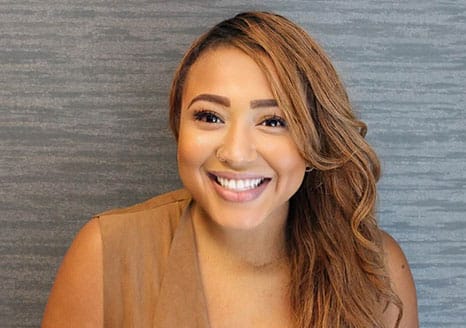 Senior Healthcare Recruiter
About me:
I love Bravo tv and any true crime series. The (original) Lion King is the best movie ever and I have a Simba tattoo on my back. One of my favorite poems is The Ladder of St. Augustine and this quote specifically keeps me motivated. 
The heights by great men reached and kept
      Were not attained by sudden flight,
But they, while their companions slept,
      Were toiling upward in the night.
What I love about recruitment:
I love being able to help people find jobs that they love and in turn helping our clients fully staff their facilities.
Specialties:
I've worked with a lot of different specialties while here at Loyal Source, I'm currently on the Physician Team.
Fun facts:
I became an American Citizen on 4/14/17. I have a beagle lab named Bandit. I believe that champagne is the solution to every problem.
Urbanette provided very clear information about the position and answered all of my questions. She was kind, professional and very knowledgeable about this position.
Plenty of knowledge about the position, pay and benefits.
Very polite and willing to work closely with me
Urbanette is an excellent professional worker. I have had the opportunity to work with her since December 2018, when she was trying to recruit me for Loyal Source. She is very knowledgeable in terms of presenting the company, explaining the position she is offering and the opportunities that come with the job offer. She persuaded me to take a job offer with Loyal which I did. I got hired and started working for Loyal Source in March 2019. We stayed in contact, as she called me in numerous occasion to check on me, to see how I was doing with the job and also to find out if I was in any need. My experience with Urbanette has been nothing but outstandingly positive. She is a great asset to have. Hercule Lamur