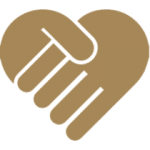 Loyal Source
Experienced medical professional seeking a rewarding and challenging opportunity supporting medical services for Veterans. The Nurse Practitioner supports Loyal Source Government Services (LSGS) owned clinic(s) by providing and overseeing comprehensive focus exam services for the Compensation and Pension program.  
Key Roles
• Collaborates with the Clinic Manager to develop an effective quality monitoring program
• Provides QA training to all clinic staff to ensure quality actions are incorporated into their daily practice
• Collects data related to assessments and assessment outcomes
• Examines cases at random for completeness, accuracy and consistency
• Examines data for outliers and researches such cases
• Develops and completes reports that track activities and outcomes
• Acts as an advisor to program staff on all QA and Compliance issues related to the IPP program
• Practice with a multi-disciplinary team of heath care providers
• "Quality vs. Quantity Model" – Typically see 8 to 10 patients per day
• Performs other duties as may be assigned 
Basic Qualifications:
• Certification through the American Academy of Nurse Practitioners (AANP) or American Nurses Credentialing Center (ANCC)
• Valid DEA license or the ability to obtain one prior to employment
• 1+ year of clinical experience as a Nurse Practitioner 
• Comfortable managing a primarily Medicare-aged patient population
Loyal Source is an Orlando-based workforce solutions provider dedicated to delivering elite services worldwide. With a focus in government healthcare, technical and support services, engineering, and travel healthcare, Loyal Source provides exceptional custom solutions to both private enterprise and government agencies. Loyal Source is a military friendly employers and proud partner of the Military Spouse Employment Partnership program. 
For more information go to our website www.loyalsource.com and follow us on LinkedIn, Facebook & Twitter for other positions currently open. 
Loyal Source does not discriminate in employment on the basis of race, color, religion, sex (including pregnancy and gender identity), national origin, political affiliation, sexual orientation, marital status, disability, genetic information, age, membership in an employee organization, retaliation, parental status, military service, or other non-merit factor.
This contractor and subcontractor abides by the requirements of 41 CFR 60-1.4(a), 60-300.5(a) and 60-741.5(a). These regulations prohibit discrimination against qualified individuals based on their status as protected veterans or individuals with disabilities, and prohibit discrimination against all individuals based on their race, color, religion, sex, sexual orientation, gender identity or national origin. Moreover, these regulations require that covered prime contractors and subcontractors take affirmative action to employ and advance in employment individuals without regard to race, color, religion, sex, sexual orientation, gender identity, national origin, disability or veteran status.
Apply with Google
Apply with Twitter
Apply with Github
Apply with Linkedin
Apply with Indeed
Stack Overflow