Bilingual Youth Care Worker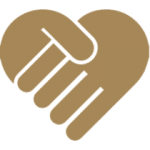 Loyal Source
Loyal Source Government Services is looking for experienced Bilingual Youth Care Workers for an opportunity in Texas.
Youth Care Worker Relief Staff, Youth Care Workers, Caregivers will provide direct line of sight supervision of children.
Lodging and meals will be provided throughout the duration of the contract.
REQUIREMENTS:
Bilingual in Spanish and English
Direct care staff shall be 21 years old or older and have a high school diploma or its equivalent
Clean criminal background check
TYPE OF WORK:
Provide direct supervision of children in care, and maintain line-of-sight at all times
Provide oversight during recreation, meal time, relaxing time, and play
Assist during transition and movement of children from one activity to the next and one physical location to another
Interact with children in an appropriate manner, including playing games or during recreational time
Maintain the UAC case file and UAC Portal in accordance with ORR policies and procedures
Loyal Source is an Orlando-based workforce solutions provider dedicated to delivering elite services worldwide. With a focus in government healthcare, technical and support services, engineering, and travel healthcare, Loyal Source provides exceptional custom solutions to both private enterprise and government agencies. Loyal Source is a military friendly employer and proud partner of the Military Spouse Employment Partnership program.
For more information go to our website www.loyalsource.com and follow us on LinkedIn, Facebook & Twitter for other positions currently open.
Loyal Source does not discriminate in employment on the basis of race, color, religion, sex (including pregnancy and gender identity), national origin, political affiliation, sexual orientation, marital status, disability, genetic information, age, membership in an employee organization, retaliation, parental status, military service, or other non-merit factor.
 #Texas
This contractor and subcontractor abides by the requirements of 41 CFR 60-1.4(a), 60-300.5(a) and 60-741.5(a). These regulations prohibit discrimination against qualified individuals based on their status as protected veterans or individuals with disabilities, and prohibit discrimination against all individuals based on their race, color, religion, sex, sexual orientation, gender identity or national origin. Moreover, these regulations require that covered prime contractors and subcontractors take affirmative action to employ and advance in employment individuals without regard to race, color, religion, sex, sexual orientation, gender identity, national origin, disability or veteran status.
Apply with Google
Apply with Twitter
Apply with Github
Apply with Linkedin
Apply with Indeed
Stack Overflow