Orthopedic Physician Assistant (PA)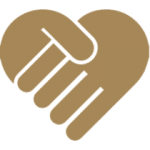 Loyal Source
Loyal Source Government Services is looking for a qualified Orthopedic Physician Assistant to work at the Carl R. Darnall Army Medical Center in Fort Hood, Texas as a civilian contractor promoting and restoring patients' health.
BENEFITS:
PTO & Holidays

Health Benefits

Competitive Pay

ANY State License Accepted
Requirements:
Degree/Education: Minimum of a Baccalaureate Degree from an accredited university within respective profession.   

Experience:  Minimum of one year of experience within the last three years routinely practicing as a Physician Assistant. One year of experience for an Orthopedic PA will be in the form of ambulatory or hospital based orthopedic service. Must have or obtain a current, valid Drug Enforcement Administration (DEA) registration number prior to performing the contract services. Any change to the DEA requirements to obtain a valid DEA registration number is applicable when the incumbent's existing DEA registration expires.  Must possess skills and experience that enables them to manage patients with minimal physician consultation. Shall be able to read, write, and speak English well enough to effectively communicate with all patients and other health care providers.  All required certifications must remain current during the life of the contract. Ensure that annual continuing education of all employees is sufficient to maintain certifications required by their certifying organizations and local credentials requirements.    

Board Certification:  National Commission of Certification of Physician Assistants (NCCPA). Applicable diploma and proof of membership in the NCCPA is required.  

Licensure/Registration:  Have and maintain a valid, unrestricted license to practice medicine from one of the 50 states in the U.S. or the District of Columbia, Puerto Rico, or the U.S. Virgin Islands.

BLS   

Per the Presidential Executive Order 14042, all associates supporting the federal government are required to be fully vaccinated. All applicants will be required to show proof of vaccination upon hire.
Loyal Source is an Orlando-based workforce solutions provider dedicated to delivering elite services worldwide. With a focus in government healthcare, technical and support services, engineering, and travel healthcare, Loyal Source provides exceptional custom solutions to both private enterprise and government agencies. Loyal Source is a military friendly employers and proud partner of the Military Spouse Employment Partnership program.
For more information go to our website www.loyalsource.com and follow us on LinkedIn, Facebook & Twitter for other positions currently open.
Loyal Source does not discriminate in employment on the basis of race, color, religion, sex (including pregnancy and gender identity), national origin, political affiliation, sexual orientation, marital status, disability, genetic information, age, membership in an employee organization, retaliation, parental status, military service, or other non-merit factor.
This contractor and subcontractor abides by the requirements of 41 CFR 60-1.4(a), 60-300.5(a) and 60-741.5(a). These regulations prohibit discrimination against qualified individuals based on their status as protected veterans or individuals with disabilities, and prohibit discrimination against all individuals based on their race, color, religion, sex, sexual orientation, gender identity or national origin. Moreover, these regulations require that covered prime contractors and subcontractors take affirmative action to employ and advance in employment individuals without regard to race, color, religion, sex, sexual orientation, gender identity, national origin, disability or veteran status.