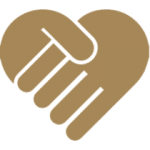 Loyal Source
Loyal Source Government Services is looking for a qualified Physical Therapist to work at Camp Pendleton in Oceanside, CA as a civilian promoting and restoring patients' health.
BENEFITS:
Competitive Pay

PTO & Holidays
Health Benefits
Any State License is Acceptable
Mandatory Requirements:
Degree/Education : Master's degree in PT approved by CAPTE

Certifications: Basic Life Support

Experience:  Possess a minimum of 2 years of experience within the last 5 years as a physical therapist actively practicing in an outpatient orthopedic, sports physical therapy, and/or women's health physical therapy setting.

Licensure/Registration:  Maintain an active, valid, current, and unrestricted license (with no limitations, stipulations or pending adverse actions) to practice as a Physical Therapist

Knowledge and experience in patient tracking, patient report outcome measures (PRO's) and other relevant information related 

Per the Presidential Executive Order 14042, all associates supporting the federal government are required to be fully vaccinated. All applicants will be required to show proof of vaccination upon hire.
RESPONSIBILITIES:
Possess knowledge of physical therapy theory, professional medical rehabilitation and therapeutic principles and extensive clinical experience and training to develop individual treatment plans based upon the documented objective findings from the evaluation process.  Possess a comprehensive understanding of the clinical presentation following concussive and traumatic experiences, including evaluation and treatment of the range of physical, cognitive and psychosocial sequel impacting functional performance.  Possess a knowledge and skill of an array of restorative and compensatory modalities to maximize independent functioning for beneficiaries requiring care for cognitive, psychosocial and physical dysfunction.

Plan and prepare written treatment programs based on an evaluation of the patient.  Administer manual exercises to improve and maintain function.

Instruct, motivate, and assist patients in performing various physical activities, such as non-manual exercises, ambulatory functional activities, daily-living activities, and in use of assistive and supportive devices, such as crutches, canes, and prostheses.

Administer treatments involving application of physical agents, using equipment such as a pulsed lavage unit and/or whirlpool bath, moist packs, ultraviolet and infrared lamps, and ultrasound machines.  Evaluate effects of treatment at various stages and adjust treatments to achieve maximum benefit.  Administer manual therapy techniques including soft tissue mobilization, applying knowledge of mobilization techniques and body physiology.  Administer traction to relieve pain, using traction equipment.

Record treatment, response, and progress in patient's chart and/or automated systems. Instruct patient and family in treatment procedures to be continued at home.  Evaluate, fit, and adjust prosthetic and orthotic devices and recommend modification as required.   Provide documented treatment and discharge recommendations to members of the staff in routine, emergency, and special cases as needed.

Coordinate treatment with physician and other staff members to obtain additional patient information, suggest revisions in treatment program, and integrate physical therapy treatment with other aspects of the patient's health care.  Contact referring physicians regarding patient care concerns, as required.

Provide technical direction to assistants, technicians, aides, students, etc., in the performance of their work activities.  Provide input and attend rehabilitation team meetings, seminars, and quality assurance meetings. Participate in peer review activities.  Provide therapeutic oversight and support to Occupational/Physical Therapy Assistants, aides, and other clinical support staff.  As required, attend rehabilitation team meetings, seminars, and quality assurance meetings during regular work hours.

Present and analyze extensive program data/interrelationships, and coordinate the preparation of accurate and reasonable program plans and proposals and be highly skilled in applying complex fact finding, analytical and problem-solving techniques.

Perform Return to Duty examinations.  Review and examine effectiveness of the program, collate reports, analyze data and determine best practice methodology path to move forward
Loyal Source is an Orlando-based workforce solutions provider dedicated to delivering elite services worldwide. With a focus in government healthcare, technical and support services, engineering, and travel healthcare, Loyal Source provides exceptional custom solutions to both private enterprise and government agencies. Loyal Source is a military friendly employers and proud partner of the Military Spouse Employment Partnership program.
For more information go to our website www.loyalsource.com and follow us on LinkedIn, Facebook & Twitter for other positions currently open.
Loyal Source does not discriminate in employment on the basis of race, color, religion, sex (including pregnancy and gender identity), national origin, political affiliation, sexual orientation, marital status, disability, genetic information, age, membership in an employee organization, retaliation, parental status, military service, or other non-merit factor.
This contractor and subcontractor abides by the requirements of 41 CFR 60-1.4(a), 60-300.5(a) and 60-741.5(a). These regulations prohibit discrimination against qualified individuals based on their status as protected veterans or individuals with disabilities, and prohibit discrimination against all individuals based on their race, color, religion, sex, sexual orientation, gender identity or national origin. Moreover, these regulations require that covered prime contractors and subcontractors take affirmative action to employ and advance in employment individuals without regard to race, color, religion, sex, sexual orientation, gender identity, national origin, disability or veteran status.