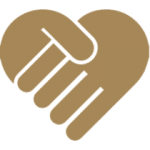 Loyal Source
Loyal Source Government Services is looking for an experienced Phlebotomist for an opportunity in Texas.
RESPONSIBILITIES:
Collect blood samples from patients

Practice proper patient identification

Label vials with names and dates

Decipher the best method for drawing blood depending on the specific patient

Transport all specimen samples to a nearby laboratory 

Centrifuge blood samples, depending on if this is allowed in the state you are working in

Expect to work with a large number of patients varying in age and health status

Practice infection control standards at all times when working with patients and equipment 

Prepare/process/pack samples for testing using various laboratory equipment and sample containers, as well as for shipping to external labs

Provide patients with at-home sample collection directions and containers

Maintain applicable laboratory records

Comply with operating instructions, policies, and health safety regulations

Perform waived laboratory instructions, policies, and health and safety regulations

Perform waived laboratory testing, analyze results, and document findings

Document temperatures, humidity levels of equipment and rooms

Clean and sterilize equipment and work area; document as applicable

Undertake basic administrative tasks such as filing, faxing, and answering telephone calls
REQUIREMENTS:
High school diploma or equivalent

Bilingual in English and Spanish

Phlebotomy certification from an accredited agency is preferred

Current and Excellent phlebotomy skills to include pediatric and geriatric.

BLS through American Heart Association

Per the Presidential Executive Order 14042, all associates supporting the federal government are required to be fully vaccinated. All applicants will be required to show proof of vaccination upon hire.
Loyal Source is an Orlando-based workforce solutions provider dedicated to delivering elite services worldwide. With a focus in government healthcare, technical and support services, engineering, and travel healthcare, Loyal Source provides exceptional custom solutions to both private enterprise and government agencies. Loyal Source is a military friendly employer and proud partner of the Military Spouse Employment Partnership program.
For more information go to our website www.loyalsource.com and follow us on LinkedIn, Facebook & Twitter for other positions currently open.
Loyal Source does not discriminate in employment on the basis of race, color, religion, sex (including pregnancy and gender identity), national origin, political affiliation, sexual orientation, marital status, disability, genetic information, age, membership in an employee organization, retaliation, parental status, military service, or other non-merit factor.
This contractor and subcontractor abides by the requirements of 41 CFR 60-1.4(a), 60-300.5(a) and 60-741.5(a). These regulations prohibit discrimination against qualified individuals based on their status as protected veterans or individuals with disabilities, and prohibit discrimination against all individuals based on their race, color, religion, sex, sexual orientation, gender identity or national origin. Moreover, these regulations require that covered prime contractors and subcontractors take affirmative action to employ and advance in employment individuals without regard to race, color, religion, sex, sexual orientation, gender identity, national origin, disability or veteran status.