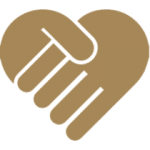 Join Us in Helping those who Gave So Much!
We're working to partner with nurse practitioners to help our Veterans receive quality, caring medical disability exams. Partnering with us on this all-important initiative offers an opportunity to make a real difference in the lives of our nation's heroes who've experienced a loss of function. In addition, our partner providers will:
§ Provide compensation and pension exams to Veterans in your own clinic
§ Realize increased revenue streams
§ Enjoy a simple billing process – no dealing with private insurance companies
§ Have flexible scheduling where we'll fill in around times you designate
Loyal Source was recently awarded a contract providing medical disability examinations for veterans by the U.S. Department of Veteran Affairs (VA), Veterans Benefits Administration (VBA). Under this contract, we'll work in providing quality compensation and pension exams to Veterans throughout the West Coast.
Qualifications:
Unrestricted State license to practice

Comfortable Performing General Medical Examinations

Able to Interpret PFTs

Able to Interpret ECGs

Competent in performing Musculoskeletal Assessments with all range of motions

Competent in performing limited Neurologic assessments

Competent in performing Cardiopulmonary examinations

Locations MUST be wheelchair accessible and meet ADA, OSHA compliance
How It Works:
These one-time only exams require no treatment, treatment recommendations, or follow-up. and we reimburse you directly

No peer-to-peer contact required

We schedule soldier/veteran with your office during times you designate

Cluster booking is available
Network Highlights
See Veterans in your office, on your schedule

No determination of benefits, just reporting findings

Receive reimbursement for no-show appointments

Flexibility to see as many or as few claimants in your office as you want

Submit your examination findings electronically through Loyal Source Veterans Portal

No complicated claim submission or denials, no dealing with private insurance companies for payment
This contractor and subcontractor abides by the requirements of 41 CFR 60-1.4(a), 60-300.5(a) and 60-741.5(a). These regulations prohibit discrimination against qualified individuals based on their status as protected veterans or individuals with disabilities, and prohibit discrimination against all individuals based on their race, color, religion, sex, sexual orientation, gender identity or national origin. Moreover, these regulations require that covered prime contractors and subcontractors take affirmative action to employ and advance in employment individuals without regard to race, color, religion, sex, sexual orientation, gender identity, national origin, disability or veteran status.
Apply with Google
Apply with Twitter
Apply with Github
Apply with Linkedin
Apply with Indeed
Stack Overflow