Emergency Medical Technician (EMT)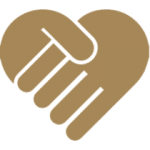 Helping Those Who Need it Most
We offer full-time positions with excellent benefits and an opportunity to make a real difference in the lives of those that need it most. Experienced professionals are encouraged to apply.
Loyal Source is at the forefront of critical humanitarian efforts, delivering turnkey medical solutions to agencies and organizations worldwide. Our extensive humanitarian work is unmatched in the industry as we've partnered on many successful initiatives serving refugee and migrant populations, providing a variety of physical and mental health services to facilitate family reunification.
SCHEDULE: 
Full time, Part time, and PRN available 
48-Hour work week 
Day, Night, and Weekend shifts 
REQUIREMENTS: 
CPR/ BLS certification required. 
Certification as an EMT. 
NREMT preferred 
Must have at least one year experience within the last 24 months. 
TYPE OF WORK:  
Obtains medical histories and completes necessary paperwork on detainees entering the facilities including vital signs. Any medical problems are referred to the Physician, and/or NP/PA. 
Assists with medical appointments, emergencies and sick call to include taking vital signs and documenting detainee's medical complaints. 
Documents all detainee contacts, followed by their signature and name stamp. 
Ensures the medical provider's orders are implemented. 
Coordinates health care needs of detainees with other staff members. 
Coordinates referrals to off-site providers as required. 
Performs record keeping functions in accordance with program policies. 
For more information go to our website www.loyalsource.com and follow us on LinkedIn, Facebook & Twitter for other positions currently open. 
Loyal Source does not discriminate in employment on the basis of race, color, religion, sex (including pregnancy and gender identity), national origin, political affiliation, sexual orientation, marital status, disability, genetic information, age, membership in an employee organization, retaliation, parental status, military service, or other non-merit factor. 
This contractor and subcontractor abides by the requirements of 41 CFR 60-1.4(a), 60-300.5(a) and 60-741.5(a). These regulations prohibit discrimination against qualified individuals based on their status as protected veterans or individuals with disabilities, and prohibit discrimination against all individuals based on their race, color, religion, sex, sexual orientation, gender identity or national origin. Moreover, these regulations require that covered prime contractors and subcontractors take affirmative action to employ and advance in employment individuals without regard to race, color, religion, sex, sexual orientation, gender identity, national origin, disability or veteran status.
Apply with Google
Apply with Twitter
Apply with Github
Apply with Linkedin
Apply with Indeed
Stack Overflow