Bilingual Registered Nurse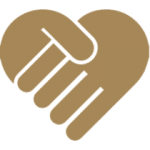 Loyal Source Government Services is looking for experienced Bilingual Registered Nurse for an opportunity in Texas.
Lodging and meals will be provided throughout the duration of the contract.
Pay: $45/hr
REQUIREMENTS:
Graduated from an accredited Nursing school (BSN preferred)
Unrestricted license in the state of Texas
Fluent in English and Spanish (speak, read, and write)
Two years of clinical experience
One year of experience with pediatrics or adolescent medicine
BLS
Experience with electronic medical records (EMR)
Proficiency in the use of basic word processing programs and Data Management Systems
Ability to explain treatments and conditions to children and adolescents in a manner and language in which they understand
TYPE OF WORK:
Assists with the managing of daily medical operations and prioritizing tasks.
Monitors vital signs and communicates the information to Medical Provider
Assists with stabilization of patient and coordination of children's transfer for higher level of acuity as needed.
Assists Medical Providers in planning, implementing and evaluating children by assessment and interventions
Accurate documentation in medical record, medication administration record, SharePoint, other databases, and SIR documentation according to training guidelines
Performs initial clinic sick visit assessment (may consult medical provider as needed)
Collaborates with Medical Provider to devise individualized care plans for children
Medication administration and immunization administration in accordance with standard operating procedures
Provides emergency medical and first aid care to children under supervision of medical providers
Coordinates with Charge Nurse and Operations for the transfer of children to alternate clinics within the shelter and offsite locations
Performs lice / scabies assessment and intervention
Assists Charge Nurse with Coordination of children's hospital transfers, TARs , dentist, and/or optometrist specialties.
Maintains confidentiality of all children's health care.
Maintains nursing supplies inventory by checking stock to determine inventory level; anticipating needed supplies; placing and expediting orders; verifying receipt; using equipment and supplies as needed to accomplish job results. Performs pharmacy inventory each shift
Loyal Source is an Orlando-based workforce solutions provider dedicated to delivering elite services worldwide. With a focus in government healthcare, technical and support services, engineering, and travel healthcare, Loyal Source provides exceptional custom solutions to both private enterprise and government agencies. Loyal Source is a military friendly employer and proud partner of the Military Spouse Employment Partnership program.
For more information go to our website www.loyalsource.com and follow us on LinkedIn, Facebook & Twitter for other positions currently open.
Loyal Source does not discriminate in employment on the basis of race, color, religion, sex (including pregnancy and gender identity), national origin, political affiliation, sexual orientation, marital status, disability, genetic information, age, membership in an employee organization, retaliation, parental status, military service, or other non-merit factor.
 #Texas
#CB
This contractor and subcontractor abides by the requirements of 41 CFR 60-1.4(a), 60-300.5(a) and 60-741.5(a). These regulations prohibit discrimination against qualified individuals based on their status as protected veterans or individuals with disabilities, and prohibit discrimination against all individuals based on their race, color, religion, sex, sexual orientation, gender identity or national origin. Moreover, these regulations require that covered prime contractors and subcontractors take affirmative action to employ and advance in employment individuals without regard to race, color, religion, sex, sexual orientation, gender identity, national origin, disability or veteran status.
Apply with Google
Apply with Twitter
Apply with Github
Apply with Linkedin
Apply with Indeed
Stack Overflow