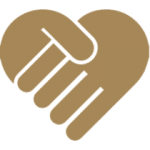 Loyal Source Government Services is looking for experienced Bilingual LVN / LPNs for an opportunity in Texas.
Lodging and meals will be provided throughout the duration of the contract.
The Licensed Vocational Nurse (LVN) is responsible for assisting with nursing services for a children's residential facility. Responsible for assisting the Registered Nurse (RN) in the assessment, intake and daily medical needs of the children during their stay at the facility. LVN may be assigned to deliver care in a setting such as: Intake and Assessment, Triage Clinic, Immunization, Medication, QA/QC, Sick Call, TAR, UAC-Portal. Reports to the RN or Charge Nurse.
Pay: $30/hr
REQUIREMENTS:
Bilingual in English and Spanish
Active and unrestricted LVN License
1 year of experience with pediatrics and adolescent medicine
First Aid/CPR certified
Must be able to multi-task, be detail-oriented, be organized and have excellent verbal and communication skills
Clean Child Abuse and Neglect (CA/N) or child protective services check.
Clean criminal background check
TYPE OF WORK:
Assists with routine and daily medical needs of the children
Refers children to site physician, physician assistant, or nurse practitioner as needed for medical care and assists with transfers to a specialist or hospital
Refers children deemed at risk of harm to self or others to site mental health professional
Maintains medical case file with appropriate documentation in accordance with policies and procedures
Assists with the operation of the medical clinic
Works closely with case managers and mental health providers
Provides group education on various safety and disease prevention topics to children
Ensures proper plan of care is implemented
Other duties as assigned by supervisor
OTHER DUTIES:
Performs duties in a safe manner.
Follows the corporate safety policy.
Assists in active implementation of company initiatives to ensure compliance with OSHA VPP, ISO, JCAHO, AAAHC, and other mandated regulations/standards.
Participates and supports safety meetings, training and goals.
Ensures safe operating conditions within area of responsibility.
Maintains a clean and orderly work area
PHYSICAL REQUIREMENTS:
Ability to lift up to 50 lbs.
Ability to ascend/descend stairs
Visual acuity required to complete paperwork and computer work
Able to communicate verbally and listen for constant surveillance of staff activities
Able to withstand changing environmental conditions with weather (rain, lightning, and winds)
Loyal Source is an Orlando-based workforce solutions provider dedicated to delivering elite services worldwide. With a focus in government healthcare, technical and support services, engineering, and travel healthcare, Loyal Source provides exceptional custom solutions to both private enterprise and government agencies. Loyal Source is a military friendly employer and proud partner of the Military Spouse Employment Partnership program.
For more information go to our website www.loyalsource.com and follow us on LinkedIn, Facebook & Twitter for other positions currently open.
Loyal Source does not discriminate in employment on the basis of race, color, religion, sex (including pregnancy and gender identity), national origin, political affiliation, sexual orientation, marital status, disability, genetic information, age, membership in an employee organization, retaliation, parental status, military service, or other non-merit factor.
 #Texas
#CB
This contractor and subcontractor abides by the requirements of 41 CFR 60-1.4(a), 60-300.5(a) and 60-741.5(a). These regulations prohibit discrimination against qualified individuals based on their status as protected veterans or individuals with disabilities, and prohibit discrimination against all individuals based on their race, color, religion, sex, sexual orientation, gender identity or national origin. Moreover, these regulations require that covered prime contractors and subcontractors take affirmative action to employ and advance in employment individuals without regard to race, color, religion, sex, sexual orientation, gender identity, national origin, disability or veteran status.
Apply with Google
Apply with Twitter
Apply with Github
Apply with Linkedin
Apply with Indeed
Stack Overflow