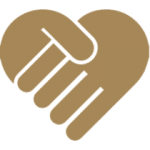 Loyal Source Government Services is interested in hiring an experienced Medical Records Manager to work on site in Pecos, Texas.
Pay: $40/hr
REQUIREMENTS:
· Highschool Diploma Required
· CMA Preferred
· 2+ years of Medical Admin experience is a must
· Experience with electronic medical records, Excel, Word Processing.
· Strongly preferred working knowledge of medical terminology
· Ability to synthesize data from a variety of sources and make appropriate decisions.
· Excellent oral communication skills
· Excellent written communication skills to perform accurate documentation, both written and electronic, of all activity, including telephone contacts, in accordance with requirements.
DUTIES:
· Scheduling and managing patient appointments
· Answering the phone and taking patient questions
· Filing, updating, and organizing patient records
· Planning and coordinating hospital transfers and laboratory tests and services
· Processing forms for insurance claims
· Inventorying and ordering supplies
· Managing budgets
· Sorting, opening, and answering mail
· Transcribing medical information for doctors
· Billing insurance companies for services
· Coding medical records for billing
· Excellent computer skills
PHYSICAL DEMANDS:
All candidates must be physically able to perform all strenuous duties entailed in this position. Candidates will be able to exert themselves under rigorous environmental conditions., These physical demands are including but not limited to pulling up or repositioning patients, lifting supplies, bending over to perform certain duties.  

This individual must also be able to maneuver throughout small hallways and many stairways either in response to emergencies or to conduct daily responsibilities.  

This candidate will be able to sit and/or stand for long periods of time. Be physically active for long periods without getting tired or out of breath. Coordinate movement of several parts of the body, such as arms and legs, while the body is moving such as: stooping, bending, lifting, pulling, and twisting. Able to walk long distances up to and including 200ft over uneven dirt grounds.  

Candidates will possess the ability to work irregular hours; and will be flexible to change location within a sector when asked. 
Loyal Source is an Orlando-based workforce solutions provider dedicated to delivering elite services worldwide. With a focus in government healthcare, technical and support services, engineering, and travel healthcare, Loyal Source provides exceptional custom solutions to both private enterprise and government agencies. Loyal Source is a military friendly employer and proud partner of the Military Spouse Employment Partnership program.
For more information go to our website www.loyalsource.com and follow us on LinkedIn, Facebook & Twitter for other positions currently open.
Loyal Source does not discriminate in employment on the basis of race, color, religion, sex (including pregnancy and gender identity), national origin, political affiliation, sexual orientation, marital status, disability, genetic information, age, membership in an employee organization, retaliation, parental status, military service, or other non-merit factor.
This contractor and subcontractor abides by the requirements of 41 CFR 60-1.4(a), 60-300.5(a) and 60-741.5(a). These regulations prohibit discrimination against qualified individuals based on their status as protected veterans or individuals with disabilities, and prohibit discrimination against all individuals based on their race, color, religion, sex, sexual orientation, gender identity or national origin. Moreover, these regulations require that covered prime contractors and subcontractors take affirmative action to employ and advance in employment individuals without regard to race, color, religion, sex, sexual orientation, gender identity, national origin, disability or veteran status.
Apply with Google
Apply with Twitter
Apply with Github
Apply with Linkedin
Apply with Indeed
Stack Overflow