Certified Nursing Assistant (CNA)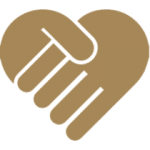 Loyal Source is in need of confident and qualified Certified Nursing Assistants in San Diego, CA. 
REQUIREMENTS
Current certification as a CNA by the State Department of Consumer Affairs.
Current certification in CPR by an American Health Association Vendor.
Current BLS certification.
A minimum of one (1) year direct patient care experience within the last three (3) years.
CNA's working in Acute Locked Psychiatry shall possess current ProAct or equivalent MAB training and or certification.
KEY RESPONSIBILITIES
Utilize the nursing process and an inter-disciplinary approach to provide direct, continuous, comprehensive patient care.
Perform nursing functions related to physician prescribed treatments.
Assist patient with activities of daily living.
Administer medications and IV therapies in compliance with local facility policies.
Compensation:
All contract staff will receive the below
Fringe: $4.41 / hour
Paid Holidays: 11
PTO: 10 days

$20.12 / hour

Loyal Source is an Orlando-based workforce solutions provider dedicated to delivering elite services worldwide. With a focus in government healthcare, technical and support services, engineering, and travel healthcare, Loyal Source provides exceptional custom solutions to both private enterprise and government agencies. For more information about Loyal Source, visit https://loyalsource.com/ and follow us on LinkedIn, Facebook &Twitter for open positions.
Loyal Source does not discriminate in employment on the basis of race, color, religion, sex (including pregnancy and gender identity), national origin, political affiliation, sexual orientation, marital status, disability, genetic information, age, membership in an employee organization, retaliation, parental status, military service, or other non-merit factor.
This contractor and subcontractor abides by the requirements of 41 CFR 60-1.4(a), 60-300.5(a) and 60-741.5(a). These regulations prohibit discrimination against qualified individuals based on their status as protected veterans or individuals with disabilities, and prohibit discrimination against all individuals based on their race, color, religion, sex, sexual orientation, gender identity or national origin. Moreover, these regulations require that covered prime contractors and subcontractors take affirmative action to employ and advance in employment individuals without regard to race, color, religion, sex, sexual orientation, gender identity, national origin, disability or veteran status.
Apply with Google
Apply with Twitter
Apply with Github
Apply with Linkedin
Apply with Indeed
Stack Overflow