Medical Logistics Manager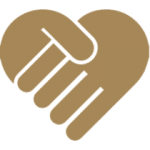 Loyal Source is actively seeking a Medical Logistics Manager to place into an onsite position in Pecos, TX.
Pay: $45/hr
POSITION PURPOSE
The Medical Logistics Manager is responsible for fulfilling orders, maintaining inventory and coordinating shipping/receiving functions with all functional areas for on-site clinic health units in support of humanitarian efforts in Pecos, TX.
ESSENTIAL FUNCTIONS AND BASIC DUTIES
Perform and manage logistical/administrative functions.

Requisition, receive and maintain medical material and publication files.

Provide information to using activities on issues, schedules, and related matters.

Ensure proper supply flow under various issue methods.

Establish and monitor a quality control program ensuring defects are prevented from being added to stock control.

Ensure effective internal controls for processing property documents and maintaining accountable records.

Determine and evaluate action taken to establish stock control levels and inventory control.

Direct inventory management and reporting including cold chain supply management.

Coordinate internal operations with the medical equipment maintenance activity.

Conduct periodic internal inspections of medical materiel for compliance with policies, procedures, and directives.

Conduct inventories, report stock control accuracies, adjust inventories within established guidelines.

Coordinate workflow through multiple departments; understand relationship management, demand planning, shipping and receiving functions.

Experience with pharmacy stock control items including the classifications of DEA controlled drug schedules, storage and proper control and disposal.

Supervise personnel assigned to Logistics.
QUALIFICATIONS
A Bachelor's degree (or in degree completion plan) in logistics, business administration, healthcare

administration, or related field is preferred.

Significant management experience in a related field will be taken into consideration in lieu of education requirements.

Minimum of five years' experience, including experience working or overseeing medical supply chain management systems, logistics, warehouse management, inventory control, vendor management and federal procurement process or other related logistics environment.

Knowledge of state and federal guidelines for bio-hazard waste disposal, environmental regulations, and OSHA standards.

Excellent organizational skills are required; including the ability to coordinate multiple tasks

concurrently.

Excellent interpersonal skills required with the ability to communicate effectively and interact with people of diverse backgrounds.

Experience successfully managing remote staff and multiple locations required.

Should possess (or qualify for) relevant management or Human Resources certifications, such as PMP, CPC, CSP, etc.
PHYSICAL DEMANDS
All candidates must be physically able to perform all strenuous duties entailed in this position. Candidates will be able to exert themselves under rigorous environmental conditions. These physical demands are including but not limited to pulling up or repositioning patients, lifting supplies, bending over to perform certain duties.

This individual must also be able to maneuver throughout small hallways and many stairways either in response to emergencies or to conduct daily responsibilities.

This candidate will be able to sit and/or stand for long periods of time. Be physically active for long periods without getting tired or out of breath. Coordinate movement of several parts of the body, such as arms and legs, while the body is moving such as: stooping, bending, lifting, pulling, and twisting. Able to walk long distances up to and including 200ft over uneven dirt grounds.

Candidates will possess the ability to work irregular hours; and will be flexible to change location within a sector when asked.
We offer a competitive base salary and a full benefits package including health, STD & life insurance as well as optional dental, vision, LTD and a 401(k) plan.
Direct applicants only please, no agencies. LSGS does not accept unsolicited resumes from search firm recruiters.
LSGS prohibits discrimination against any employee or applicant for employment based on race, color, religion, creed, sex, national origin, age, mental or physical disability, marital status, veteran status, sexual orientation, gender identity, genetic information, or any other protected characteristic consideration protected under applicable federal, state, or local laws.
This contractor and subcontractor abides by the requirements of 41 CFR 60-1.4(a), 60-300.5(a) and 60-741.5(a). These regulations prohibit discrimination against qualified individuals based on their status as protected veterans or individuals with disabilities, and prohibit discrimination against all individuals based on their race, color, religion, sex, sexual orientation, gender identity or national origin. Moreover, these regulations require that covered prime contractors and subcontractors take affirmative action to employ and advance in employment individuals without regard to race, color, religion, sex, sexual orientation, gender identity, national origin, disability or veteran status.
Apply with Google
Apply with Twitter
Apply with Github
Apply with Linkedin
Apply with Indeed
Stack Overflow