Occupational Health Specialist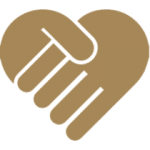 Loyal Source Government Services is looking for an experienced Occupational Health Specialist for an opportunity in Texas
Meals and lodging provided

12-hour shifts, Day, Night, and Weekend availability required
Pay: $59/hr
QUALIFICATIONS:
· Graduated from an accredited Nursing school (BSN preferred)
· Unrestricted license in the state of Texas
· Current BLS certification
· Fluent in English and preferred fluency in Spanish (speak, read, and write)
· 5 years of clinical experience
· Prefer three years' experience in Occupational Health or Education and Training.
· Proficiency in the use of basic word processing programs, Excel, and Data Management Systems
· Ability to explain occupational health requirements, nursing & administrative processes in a manner consistent with varied principles of adult learning.
RESPONSIBILITIES:
· Review current SOPs (standard operating procedures) & complete a clinical rotation in each area of the PCC Medical complex to gain an understanding of current processes.
· Perform and interpret internal audits and work to recognize and plan for opportunities to improve.
· Assist in development & implementation of staff training programs (in-services) to further knowledge of working in a team environment
· Works closely with supervisors and other managers to maintain positive patient care atmosphere at the facility
· Collaborate with DON to ensure staff and patient safety.
· Oversee Fit Testing program
· Attend to other duties and meetings as directed
Loyal Source is an Orlando-based workforce solutions provider dedicated to delivering elite services worldwide. With a focus in government healthcare, technical and support services, engineering, and travel healthcare, Loyal Source provides exceptional custom solutions to both private enterprise and government agencies. Loyal Source is a military friendly employer and proud partner of the Military Spouse Employment Partnership program.
For more information go to our website www.loyalsource.com and follow us on LinkedIn, Facebook & Twitter for other positions currently open.
Loyal Source does not discriminate in employment on the basis of race, color, religion, sex (including pregnancy and gender identity), national origin, political affiliation, sexual orientation, marital status, disability, genetic information, age, membership in an employee organization, retaliation, parental status, military service, or other non-merit factor.
This contractor and subcontractor abides by the requirements of 41 CFR 60-1.4(a), 60-300.5(a) and 60-741.5(a). These regulations prohibit discrimination against qualified individuals based on their status as protected veterans or individuals with disabilities, and prohibit discrimination against all individuals based on their race, color, religion, sex, sexual orientation, gender identity or national origin. Moreover, these regulations require that covered prime contractors and subcontractors take affirmative action to employ and advance in employment individuals without regard to race, color, religion, sex, sexual orientation, gender identity, national origin, disability or veteran status.
Apply with Google
Apply with Twitter
Apply with Github
Apply with Linkedin
Apply with Indeed
Stack Overflow