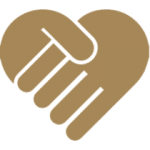 Loyal Source Government Services is looking for an experienced SIR & Medical Tracker for an opportunity in Texas
Meals and lodging provided

12-hour shifts, Day, Night, and Weekend availability required
Pay: $35/hr

Responsibilities:
Perform all tasks related to the preparation and dispensing of medication orders.

Interpret individual prescriptions, identifying drug names, strengths, and dosages.

Set up prescriptions by selecting the correct drug stock, counting medication accurately, and packaging it in smaller containers.

Collaborate with the Clinical Services Manager or clinical pharmacist to address prescription-related issues.

Exercise judgment and experience to recognize and report therapeutic problems requiring immediate pharmacist attention.

Prepare medications for new orders and coordinate final checks by a pharmacist.

Receive and verify supplies, reporting any discrepancies or issues to the pharmacist.

Manage expired drugs, determining proper disposal or return procedures.

Package bulk drugs into specific quantities and containers, maintaining accurate records.

Keep staff informed of protocol changes, drug recalls, and other developments affecting patient safety.
Requirements:
Minimum of one year of experience as a Medical Tracker

Bilingual in English and Spanish.

High School Diploma or GED.

Maintains BLS for Healthcare Providers® certification through the American Heart Association®.
Physical Demands:
Must be physically capable of performing strenuous duties in various environmental conditions.

Ability to lift patients, handle supplies, bend, and perform physically demanding tasks.

Navigate small hallways and stairways in response to emergencies or daily responsibilities.

Sit and/or stand for extended periods without fatigue.

Coordinate multiple body movements while carrying out tasks.

Walk long distances, including uneven terrain.

Flexibility to work irregular hours and change locations within a sector as needed.
Loyal Source is an Orlando-based workforce solutions provider dedicated to delivering elite services worldwide. With a focus in government healthcare, technical and support services, engineering, and travel healthcare, Loyal Source provides exceptional custom solutions to both private enterprise and government agencies. Loyal Source is a military friendly employer and proud partner of the Military Spouse Employment Partnership program.
For more information go to our website www.loyalsource.com and follow us on LinkedIn, Facebook & Twitter for other positions currently open.
Loyal Source does not discriminate in employment on the basis of race, color, religion, sex (including pregnancy and gender identity), national origin, political affiliation, sexual orientation, marital status, disability, genetic information, age, membership in an employee organization, retaliation, parental status, military service, or other non-merit factor.
This contractor and subcontractor abides by the requirements of 41 CFR 60-1.4(a), 60-300.5(a) and 60-741.5(a). These regulations prohibit discrimination against qualified individuals based on their status as protected veterans or individuals with disabilities, and prohibit discrimination against all individuals based on their race, color, religion, sex, sexual orientation, gender identity or national origin. Moreover, these regulations require that covered prime contractors and subcontractors take affirmative action to employ and advance in employment individuals without regard to race, color, religion, sex, sexual orientation, gender identity, national origin, disability or veteran status.
Apply with Google
Apply with Twitter
Apply with Github
Apply with Linkedin
Apply with Indeed
Stack Overflow