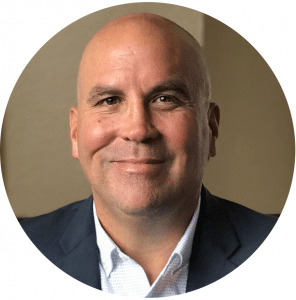 Jon Melzer
Vice President-Technical Services
An Appetite for the Home Office
Chances are… you aren't prepared for what's coming. And that's okay, most companies aren't. The U.S. economy has never had to accommodate a rapid pandemic environment—at least not one in a digital world. The pandemic has not only accelerated the requirements for remote work but also has now created an employee appetite for it. While COVID-19 is certainly new to the world, the employee exodus from the cubicle to the home office has long been underway. 
Let's take a trip back three years for illustrative purposes. In 2018, FlexJobs's annual survey showed that 61% of employees had either left their current job or were considering leaving because it did not offer remote flexibility. Imagine: half your workforce three years ago was already looking for new opportunities, or at the very least considering it. 
Even more complicated, once an employee finds remote work, they are 90% more likely to remain that way for the rest of their careers. This begins to drastically shrink your local talent pool as the availability of on-site workers begins to greatly diminish. You are no longer competing with local firms haggling over slight improvements to 401k contributions or in-office ping pong tables—you are now competing with 49 other states and 194 countries willing to meet the demands of employees from the comfort of their homes. 
"Staffing quickly isn't a luxury anymore, it's an imminent threat to your business."
Jon Melzer
Loyal Source
Unemployment Is Dropping Fast
As of March 2021, national unemployment is at 6%. Last I checked, this means finding employees is getting harder every single month. In June 2020, the unemployment rate was 11.1%, which made for MUCH easier recruitment. 10 months later, unemployment has been cut in half, and employees have experienced battle-free mornings from the tollway. 
Last month, Goldman Sachs forecasted the unemployment rate would drop to 4.1% by the end of 2021, making an already competitive staffing landscape 33% more difficult than it is today. I have good reason to believe they may be correct, as the previous estimate made in December of 2020 was a projected 5.3% unemployment for 2021, and we've already hit 6%.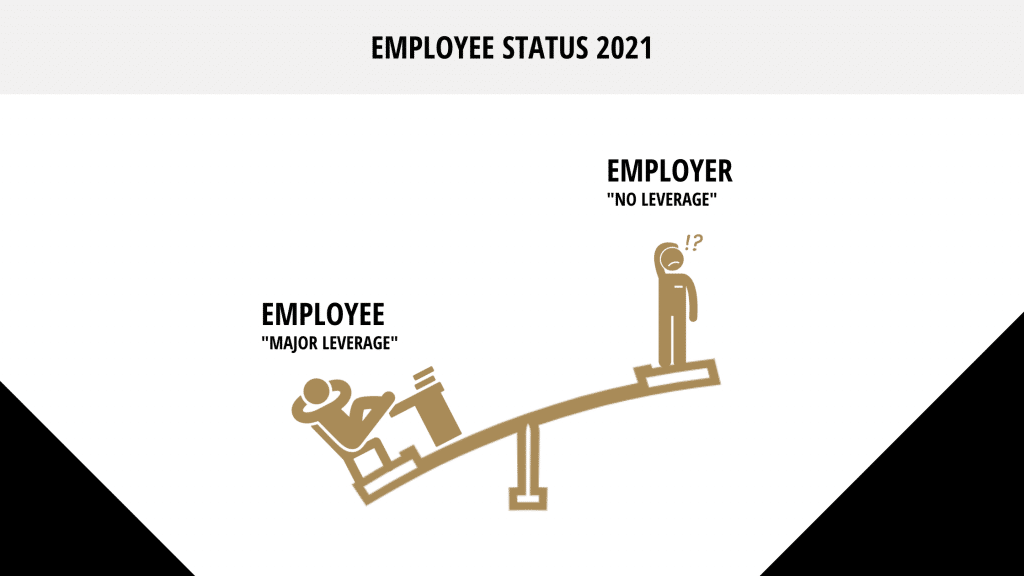 I don't need to remind you that as unemployment drops, employee leverage increases. There are more jobs available than workers to fill them. Let's not forget that the Pew Research Center also clearly demonstrated that the more educated and niche a job seeker becomes, the more likely they are to choose a work-from-home option over a traditional on-site job. 
Adding insult to injury, with a quarter of workers switching jobs and unemployment trends rapidly improving, how is your company going to identify and compete for talent on a consistent basis? Suddenly competing with thousands of new companies disrupts your traditional approach to posting jobs on websites and job boards. 50-80% of jobs are filled through networking. 
"We are experiencing seismic shifts in networking and referrals. In fact, we now have staffing awards for referral metrics as a result."
Kate Rutherford
Loyal Source
Workforce Solutions: A Reluctant Hero
Unemployment is dropping like a rock, workers are demanding remote work, and competitors are showing up at your door from 1000 miles away—what's your game plan? 
We've seen a rising interest in a new type of staffing approach: workforce solutions. As a result, we have completely optimized our own workforce to accommodate rapid deployment of resources. There is a palpable concern in the Fortune 500's top brass that this remote work "situation" may or may not have staying power. And in the midst of a completely unpredictable workplace transformation, flexibility reigns supreme. 
Utilizing a workforce solutions company to help identify top-tier talent and offset the risk of employing a larger workforce is one way for your organization to be agile and flexible and adapt to a changing environment. 
Here's how a workforce solutions partner works: 
A workforce solutions company will act as an extension of the internal recruiting team and identify, qualify and hire a contingent workforce.

Your new workforce is immediately scalable and completely customizable to fit the needs of the business. 

This allows an organization to focus on its core business while having a business partner who is working in conjunction with them to help them achieve their business goals.

You can now hire a contingent workforce at a lower cost than the company can hire internal employees. 
How is a workforce solutions company less expensive than traditional staffing? 
The overhead and general administration costs of a workforce solutions company are carefully controlled, enabling them to provide qualified individuals with a full complement of benefits faster and at a less costly price point. A workforce solutions partner is incentivized to innovate cost-management strategies to keep your business model maximally profitable. 
Let's take government contracting as an example:
As government bids are solidified, a prime contractor will find that a workforce solutions provider can help lower the price point from what was originally bid on the contract, allowing for a larger profit margin than originally anticipated. 
Workforce solutions companies focus on one thing – building quality teams for their customers. This focus allows them to quickly source quality candidates, interview for technical/professional capabilities, and onboard employees for 20-30% less cost than the prime contractor due to having a smaller internal management structure, fewer facilities, and less equipment.
Companies that utilize this model and capitalize on its agility and flexibility in both speed and cost will see that change can not only be good but also necessary for adapting to a business world that is anything but static.
What does the future of hiring hold? 
While no one can accurately predict the workplace of tomorrow, two things remain certain: workers' demands have changed in the last 12 months, and tomorrow will look nothing like yesterday. The ability to hire quickly, adapt rapidly, scale up and down at will, and identify workers through unorthodox methods will be key. Do you have a plan?