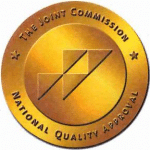 How do you file a concern/complaint?
The preferred method for submitting a concern is through our online submission form as it allows for more direct, timely receipt and review of your concerns.
Submit a new patient safety
event or concern
Mail:
Office of Quality and Patient Safety
The Joint Commission
One Renaissance Boulevard
Oakbrook Terrace, Illinois 60181
Submit an update to your
incident
If you are having thoughts of harming yourself, please call the National Suicide Prevention Lifeline at 1-800-273-TALK (8255).
***The Joint Commission is not a healthcare provider. If you have a medical emergency, please call 911.