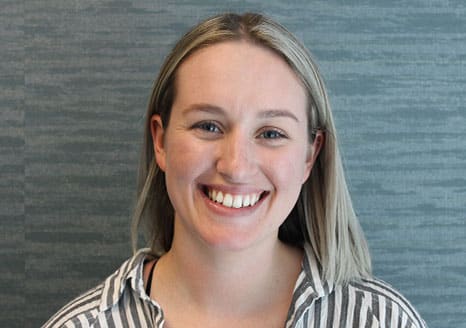 About me:
I am born and raised right here in Florida. Also, I am a graduate from the University of Central Florida. Go Knights!
What I love about recruitment:
I love being able to meet new people and hear how excited they are about new opportunities. I also think it is great being able to hear what they truly want in a position and help find out what job opportunity would be the best fit.
Specialties:
Government healthcare professions with a focus on Physician Assistants and Nurse Practitioners.
Fun facts:

I love horror movies.
Kelsey was knowledgeable about the scope of the position I am applying for and covered all aspects during our Q and A . Greatly appreciated.
Kelsey was absolutely awesome. She was very friendly and made me feel like I could ask just about any question
Kelsey was extremely professional & delightful. She took time to thoroughly explain the position and it's responsibilities. Kelsey provided multiple opportunities for me to ask questions to ensure that I fully understood everything. I felt like she was looking out for my best interest !! She is definitely one of the biggest assets at Loyal Source!! Without a second thought, I give her an A+ rating!!!! Thanks Kelsey 😊