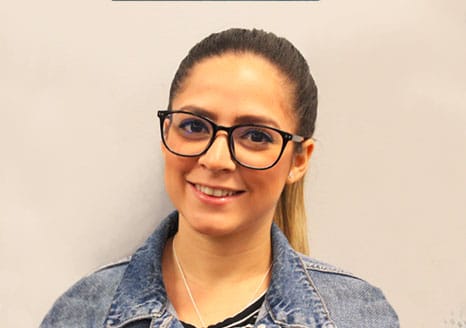 About me:
Learning about life and helping people is my passion. Currently I'm pursuing my Bachelor's in Biomedical Science at Valencia College/UCF and plan to become a Pharmacist in the near future. 
What I love about recruitment:
I love talking to different kinds of people, building relationships and work in a challenging, past paced environment.
Specialties:
I recruit for our DDRP program supporting the Air National Guard
Fun facts:
Fun sized (4'9") Half Puerto Rican, half Cuban and born in Miami, FL. Raised in Puerto Rico. My favorite Disney park is Animal Kingdom.
So far the experience with Reina has been more than great. She was very pleasant to speak with and had all of the things I needed done for onboarding sent to me faster than even I expected. She seems like a great recruiter. She's made this whole process so easy. Even her colleague who made first contact was great. Wonderful team of men and women you have recruiting for you.
Reina called me within 24 hours after posting to interview me. She reinforced the job description. Allowed me time to fully understand and ask questions concerning job. She forwarded what ever documents were needed. Also reinforced that if I had any concerns or further questions I could contact her. She was well mannered, informative and helpful. Very pleased with her performance.
I believe Reina was helpful in educating me about the opportunity to work with Loyal Source. I looking to work in the position that was offered and I see it as a long term relationship. I look forward to begin the training and being working.
Reina was very effective when talking about the job, what it entails, and she always asked " Is that something you are interested in,". She assured me the process, and my follow-up email, what to look for, and documents. I greatly appreciate her time. She got right to the reason and nature of her call. Reina you ROCK!