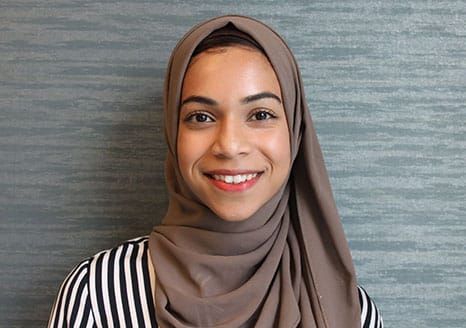 About me:
Nature loving Floridian who finds alligators to be the cutest reptiles.
What I love about recruitment:
I love the daily interactions I make with my candidates. It's a really nice feeling when they reach out to you to update you on their personal accomplishments.
Specialties:
I currently recruit Physicians and Advanced Practice clinicians for our DoD customers
Fun facts:
I have a background in clinical research specifically for Alzheimer's, Dementia and Parkinson's.
Very professional. She is thoughtful in matching the job opportunities and my professional abilities. Courteous.
Nabila is very knowledgeable and very courteous. She followed up in a timely fashion.
Nabila is very easy to have a conversation with. She puts you at ease immediately.... Regardless of me moving forward with Loyal Source.... It has been a pleasurable experience with Nabila.. Mike
Very knowlegable and polite Spoke clearly and instructions were clear as well as concise A kind and friendly person