Workplace safety has never been more relevant than it is today. In the last 15 years, we have experienced drastic fluctuations in employment rates, pandemics, changes in remote work, advances in machine technology, demands for mental health access, the acceleration of artificial intelligence, and an unrelenting wave of cyber security issues across every industry.
The world is changing rapidly, and the need to put the safety of our employees first is critical. Not every initiative needs to be costly, groundbreaking, or disruptive, but there are certainly areas any company can reevaluate for improvement. 
Let's discuss three safety initiatives that your company may benefit from:
Safety Initiative 1: Contagious Virus/Disease Mitigation
COVID-19 has challenged employers in unimaginable ways. In the last few decades, the U.S. corporate world has been largely shielded from crisis response measures for outbreaks both domestic and abroad such as the H1N1/swine flu (2009), Zika (2009), whooping cough (2010 & 2014), SARS (2003), MERS (2012), and Ebola (2014).
It wasn't until 2020 when COVID-19 became the first breakthrough virus to hit the U.S. in decades. This crisis forced employers to face an existential threat to the health and safety of their employees and customers. Likely, your business environment has changed—in more than one way—from March 2020 to today.
COVID-19 might be your first contagious virus outbreak to tackle, but it most likely won't be your last. In 2006, Hui and colleagues published a meta-analysis on the three reasons why infectious disease prevalence is predicted to continue rising: (1) virus evolution and adaption, (2) human factors, and (3) ecological changes. Their predictions have been spot-on, and there is little reason to think future outbreaks won't occur domestically.
Since Hui and colleagues' landmark paper in 2006, the following worldwide infection outbreak events have occurred:*This is a small sample of more than 59 viral outbreaks since 2006
You might be thinking the aforementioned outbreaks have taken place only in developing countries with inferior healthcare, however, there are many instances where developed countries fought to contain viral spread. For example: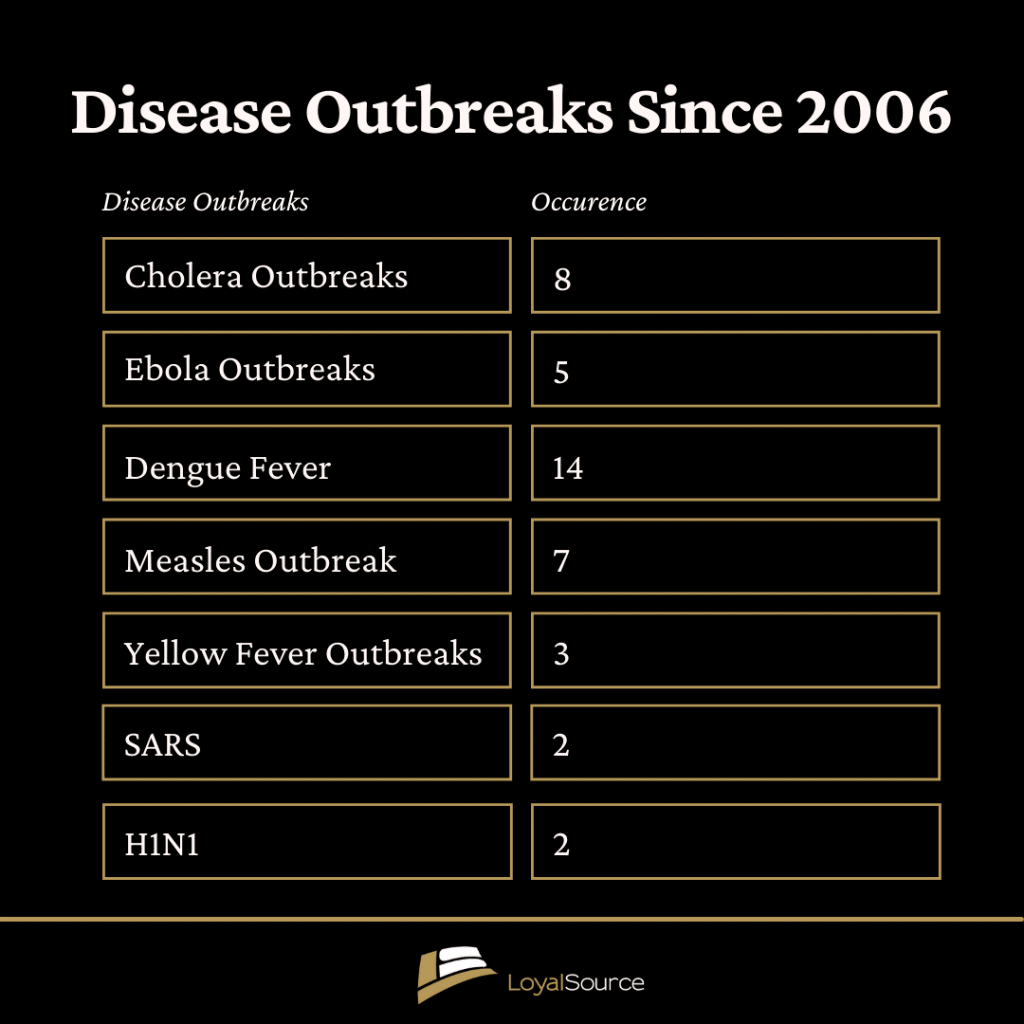 Zika-Worldwide, H7N9-China, Chikungunya-United States, Dengue Fever-Singapore, MERS-Worldwide, H1N1-Worldwide, Dengue Fever-Australia, Q-Fever-Netherlands, Measles-Malaysia, NDM-CRE-Italy, Influenza-United States.
While outbreaks are not predictable, there are actions you can take to prepare your company for future disruptions. We have outlined a thought-provoking question that can be applied to key areas of concern for companies to use as guidance in preparation for viral outbreaks:
Do you have a mitigation, response, or policy plan in the following areas of employee health?
       

Seasonal flu vaccine campaign

       

On-site flu clinic access

       

Screening on-site and off-site plans and procedures

       

Anonymous employee concern process

       

Expanded and updated sick/leave policy to reduce fear of reprisals.

       

24-hour fever reduction back-to-work policies

       

Flexible work from home policies for less severe symptoms

       

Preventative office/desk spacing plans and physical distancing policies

       

Respiratory etiquette training

       

Hand hygiene training

       

Sick family member flexibility

       

Face covering inventory planning

       

Assigned response team for outbreak scenarios

       

Remote communication platform training

       

Identification and monitoring of high-traffic area outbreak plans

       

Ventilation system review with HVAC specialists

       

Employee-sponsored food preparation and storage procedures
Safety Initiative 2: Reward Employees for Safe Behavior
Employee safety is more important than ever. While our collective consciousness is focused on pandemic safety, there are still many risks we face in our normal day-to-day workplace activities.
OSHA has a federal operating budget in 2021 of $591,787,000. The reason their agency budget is so high is because employees are regularly faced with dangerous conditions despite their best efforts to mitigate them.
In 2019, there were 33,393 total federal workplace inspections. In the same year, there were also 5,333 workers who died on the job—1 worker fatality for every 6 inspections. Clearly, workplace safety needs attention.
According to OSHA, the following are the top 10 workplace safety violations reported:
     

Appropriate Fall Protection in Construction Environments

     

Standardized Hazard Communication

     

Respiratory Protection

     

Safe Scaffolding/Appropriate Scaffolding

     

Safe Ladders/Appropriate Ladders

     

Proper Control of Hazardous Energy

     

Safe Powered Industrial Trucking

     

Appropriate Fall Protection

     

Safe Eye and Face Protection

 

Safe Machinery and/or Machine Guarding
Whether your workplace has the potential for these violations or not, workers need to be reminded that their safety is important. This is more than a cost-mitigation strategy, though it is costing American businesses an estimated $1 billion per week in disability compensation. The issue at large is that companies and employees are not keeping themselves safe en masse.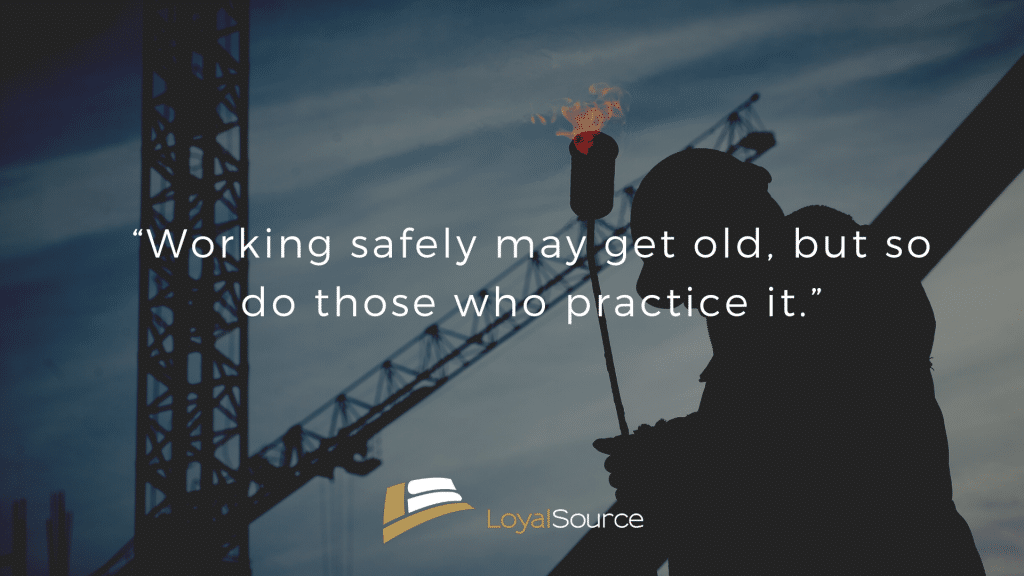 An elegant solution to employee safety
Employees want to be safe, but they are also under tight deadlines for demanding customers. Everyone has an innate responsibility to themselves to stay safe, but our brains are constantly juggling complex situations. This is why a workplace safety incentive program makes sense.
Your employees show up each day to work because they're being incentivized to do so. It's the entire reason they're not sitting on a couch 40 hours per week.
While an exact formula for incentive programming is beyond the scope of this article, here are five points you want to consider before putting a plan in place:
An incentive program without a proper safety training program won't work. Employees need to know EXACTLY how to stay safe and how to replicate their safe behaviors each day.

All-or-nothing incentive pots are bad for morale. Many companies have a "community pot" that builds over time as zero accidents occur and pays out after a set time period; the pot then falls back to zero after a reported accident. Do not do this. It encourages underreporting while undermining your entire justification for incentivizing in the first place.

Involve everyone in the incentive from managers, to supervisors, to front-line workers. While it is easy to isolate rewards to the "problem people," you are giving very little incentive to create a continuously safe environment with top-down accountability. Also, peer pressure—when executed properly—is a powerful stimulant for results.

 

Reward meaningfully according to your budget. If your company is financially successful, your employees will expect a generous program. On the contrary, if you only have a Pizza Friday budget, make it the best pizza in the city.

Do not second-guess an incentive strategy because

it will cost you in the end

. On average, an injured worker will cost you $1,100; an employee death will cost you $1,220,000; and a medically consulted injury will cost you $42,000. A safety incentive strategy is a relatively small investment for a large ROI.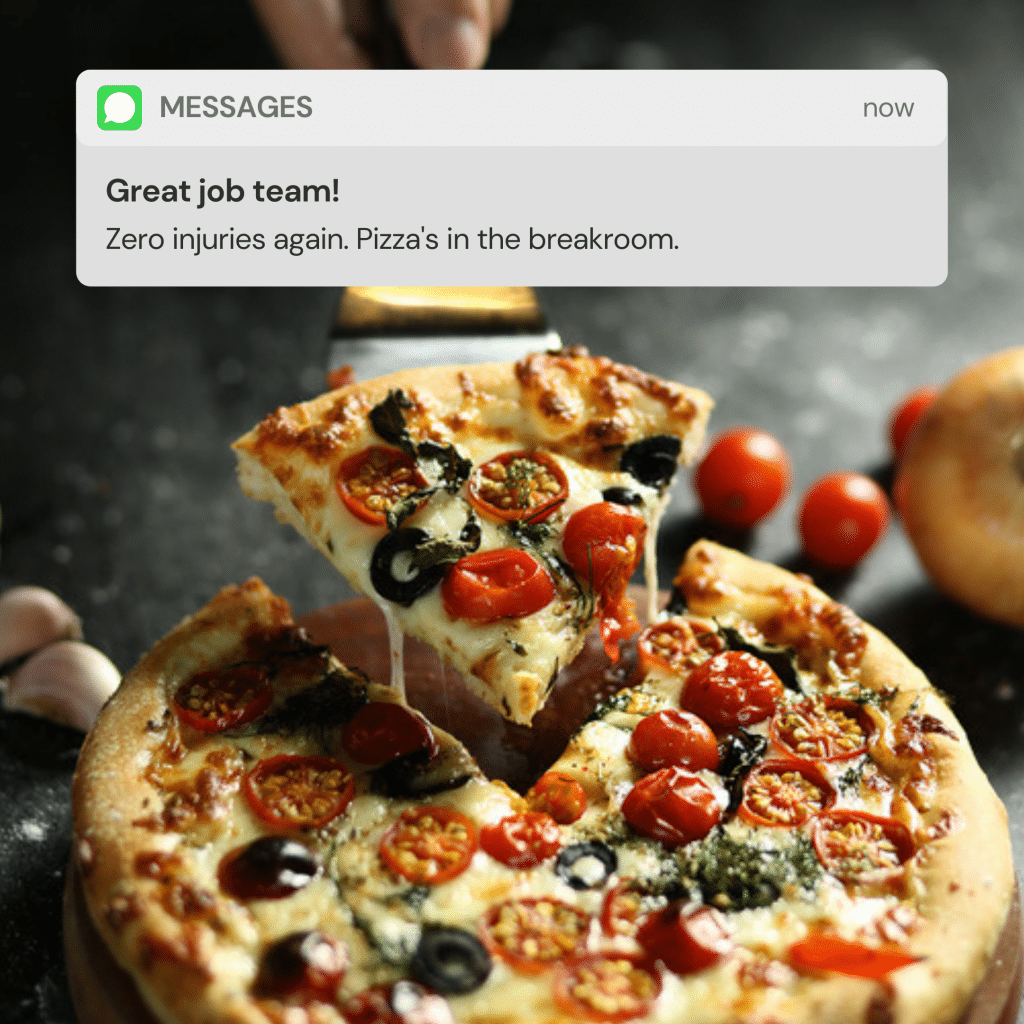 Safety Initiative 3: Partner with Experts
A safer workplace may require experts to have your back. If you don't have a safety program in place or you're not quite sure if your safety profile is average or could be better, you may want to consult an outside party. 
Experts who can help you: 
Safety coordinator

–

A safety coordinator can help inspect your current workplace and assist in designing programs to prevent injury, damage, or disease. This position generally requires at least a degree in occupational health and safety, and up to 10% of these specialists will have a master's degree. 

Safety technician

– Safety technicians are prevention specialists. They are trained to ensure work areas comply with federal and local rules and to ensure that environments are clear from potential hazards. Highly skilled safety technicians generally have a bachelor's or master's degree in occupational safety, along with a certification from either The Board of Certified Safety Professionals in either A) Construction Health and Safety Technician (CHST) or B) Occupational health and Safety Technologist (OHST). 

Safety engineer

– Safety engineers design and develop systems to prevent people from accidents and illness while limiting property damage and optimizing procedures. They must have a bachelor's or master's degree (typically from an ABET accredited engineering program) and generally have a Professional Engineer license (PE) with a passing score in the Fundamentals of Engineering (FE) exam. 

Safety officer

– A safety officer is generally at the top of the safety hierarchy. They oversee safety programs, procedures, standards, and training. This position requires an expansive knowledge of employee safety and must stay current on new legislation, technology, and trends. Safety officers tend to have a bachelor's or master's degree as well as

standard industry safety certifications.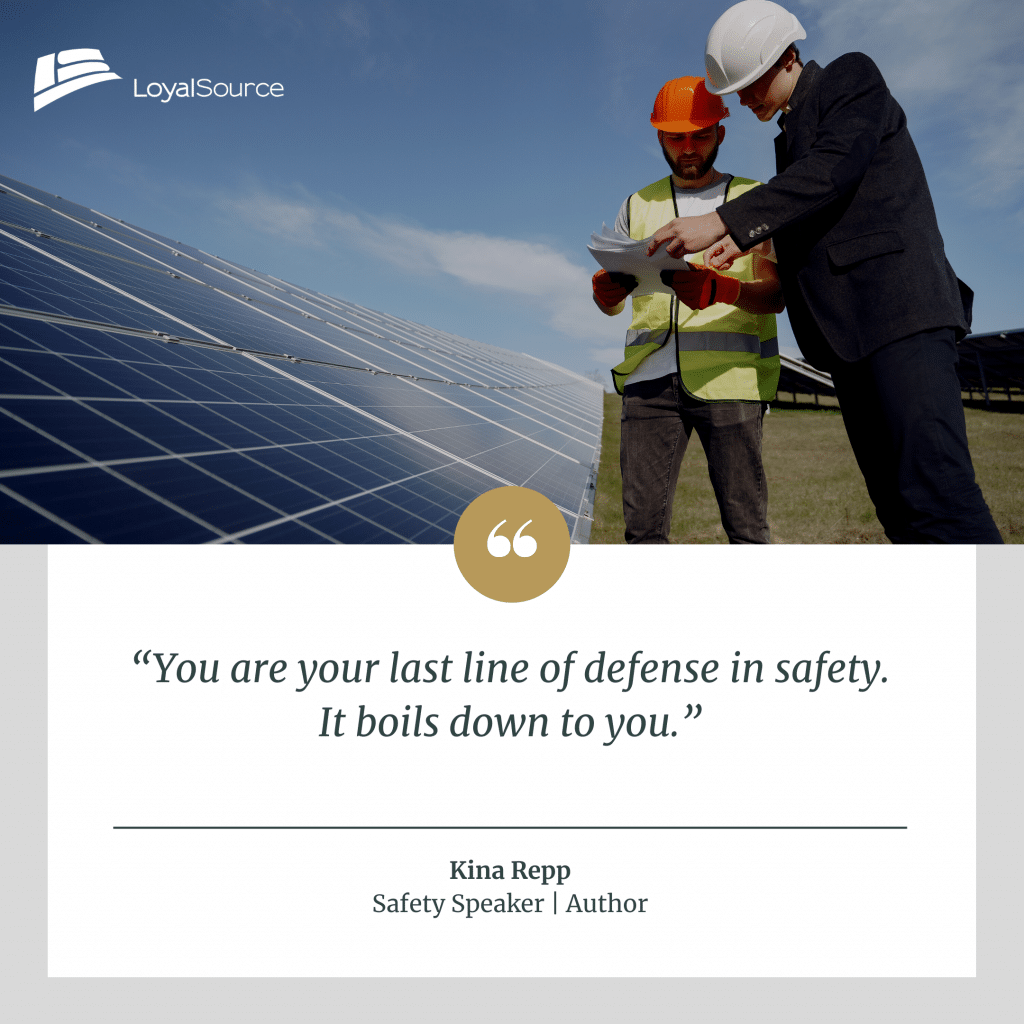 Determining whether or not you need expert assistance is an important decision. If you believe appropriately protecting your personnel is out of your scope, consulting a professional can bring much needed peace of mind to your business.