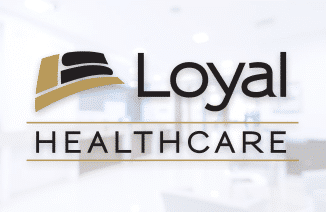 You Served Our Country Proud Now It's Our Turn to Serve You
If you're visiting this page, odds are you filed a disability claims benefit with Veterans Affairs (VA). As part of the disability claims process, you may need to attend a Compensation & Pension examination that ultimately helps determine your disability award. Quite often, the VA outsources these examinations to experienced providers that are certified under the strictest VA guidelines. That's where we come in.
Loyal Source has worked closely with various government agencies for many years and was recently contracted by the VA to administer Medical Disability Exams throughout the West Coast. Currently, we have 20-plus state-of-the-art facilities in 11 states and will soon be expanding into other areas of the country to better serve you.
Known as Loyal Healthcare, our clinics have been staffed with some of the finest medical professionals in the country who are committed to offering the highest quality, most comprehensive examinations possible so your claims process can go smoothly. We take great pride in understanding our Veterans', with one-in-four of our very own staff having served in the military.
Just as you've served our nation - we're honored to serve you. If you have any questions click here, or would like to schedule your appointment, give us a call today at: